luxury bespoke dresses & veils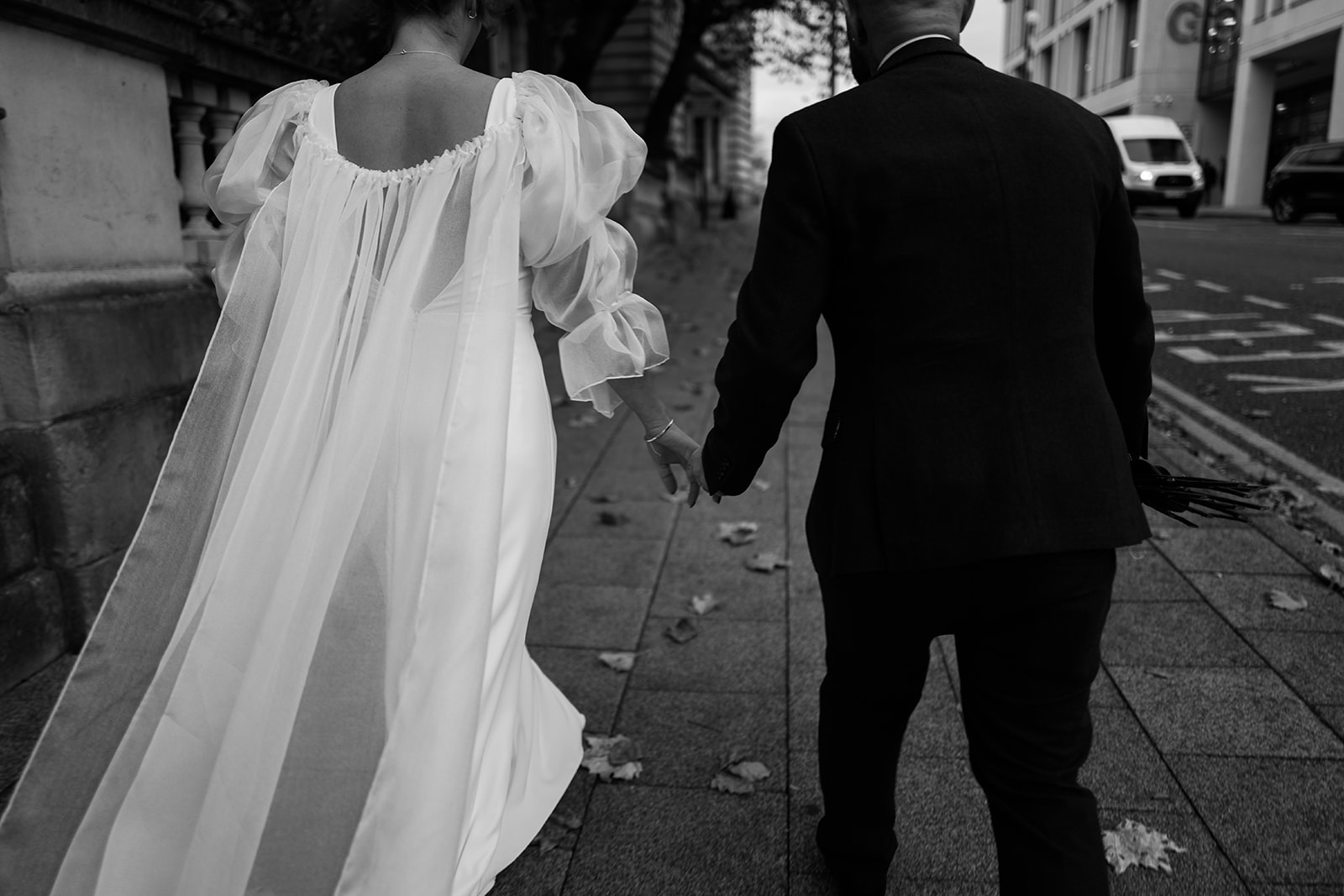 LF Bespoke was created by British designer Laura Fray in 2015. An experienced ladies occasion-wear designer, LF Bespoke was born when a close friend struggled to find a wedding dress that she both loved, and that allowed her to dress her figure in a way that was both fabulous…and comfortable for her. Things began to develop when word of mouth spread and Laura found more bridal commissions finding her.
Laura graduated with a BA Hons Fashion Design from Manchester Metropolitan before completing a postgraduate in 'Innovative Pattern Cutting' from Central Saint Martins, London. Both highly esteemed courses ignited a passion for cutting-patterns and developing garments that not only informed commercial design decisions but that blazed strong enough to ensure that spare times and weekends were always spent making.
Stepping away from the commercial fashion industry to take a more creative, more sustainable, and ultimately more satisfying design route…Laura has, and continues to create bridal looks that are beautiful, exquisitely made and completely unique to their wearer. The beauty of a bespoke dress is that there are non of the restrictions or limitations of tradition, or of mass-production.
Experimenting with shape, fabric, embellishments and embroidery allows Laura to weave unique (often very personal) elements into the design of each of her dresses.
The process of bespoke is a journey. From initial studio consultation, to sketchbook designs, measurement-taking, fabric decisions and fit-sessions….Laura finds joy in the fact that her brides have such excitement, and then in retrospect, fondness for the process. It's a huge part of the wedding preparation and it's hugely important to Laura that it's enjoyable and inclusive and ultimately fun for her clients.
Laura is experienced in dressing every body shape. Often the standardised sizing offered by some retailers can be disappointing…but the experience of finding your dream dress needn't be defined by mass-produced pattern grades. We are all unique.
'My brides know and are proud of their own sense of style…and I design for them as such. Listening to my brides & really getting a sense of them as individuals allows me to create special & beautiful pieces that not only look amazing, but 'feel' perfect to them. If you're looking for a dress or veil that you think might only exist in your dreams…..get in touch' LF