Some words from Happy Brides...
"Laura,
I just wanted to say a heartfelt thank you for creating my wonderful wedding dress.
When I came to you, I had an idea of the style I wanted and you listened to me and understood what it was even better than I knew myself. It felt so reassuring to be able to trust you, your skill and expertise.
I really enjoyed not having to go into any wedding boutiques, to try on numerous dresses and worry about which one might be best. The couple of times I came over for a fitting was so stress free that I felt really relaxed and enjoyed them. Your suggestions on fabrics and beading were all spot on, I could not have imagined it would have worked so well.
What you did made me feel wonderful. It was not any ordinary wedding dress but a wedding dress made with love for me. It was my wedding dress and was unique to me. I felt so relaxed wearing it and of course I received so many compliments about how graceful and elegant I looked. Instead of feeling like someone else dressed up, I felt like me on my wedding day. My dress felt authentic and real rather than being someone else's off the peg fantasy.
My husband cried when he first saw me in it. It was important to him that I looked like the woman he had fallen in love with. He could not stand the commercial wedding industry, but he loved this.
You have a special gift and I was lucky to find out.
Thankyou"
KATHRYN COOGAN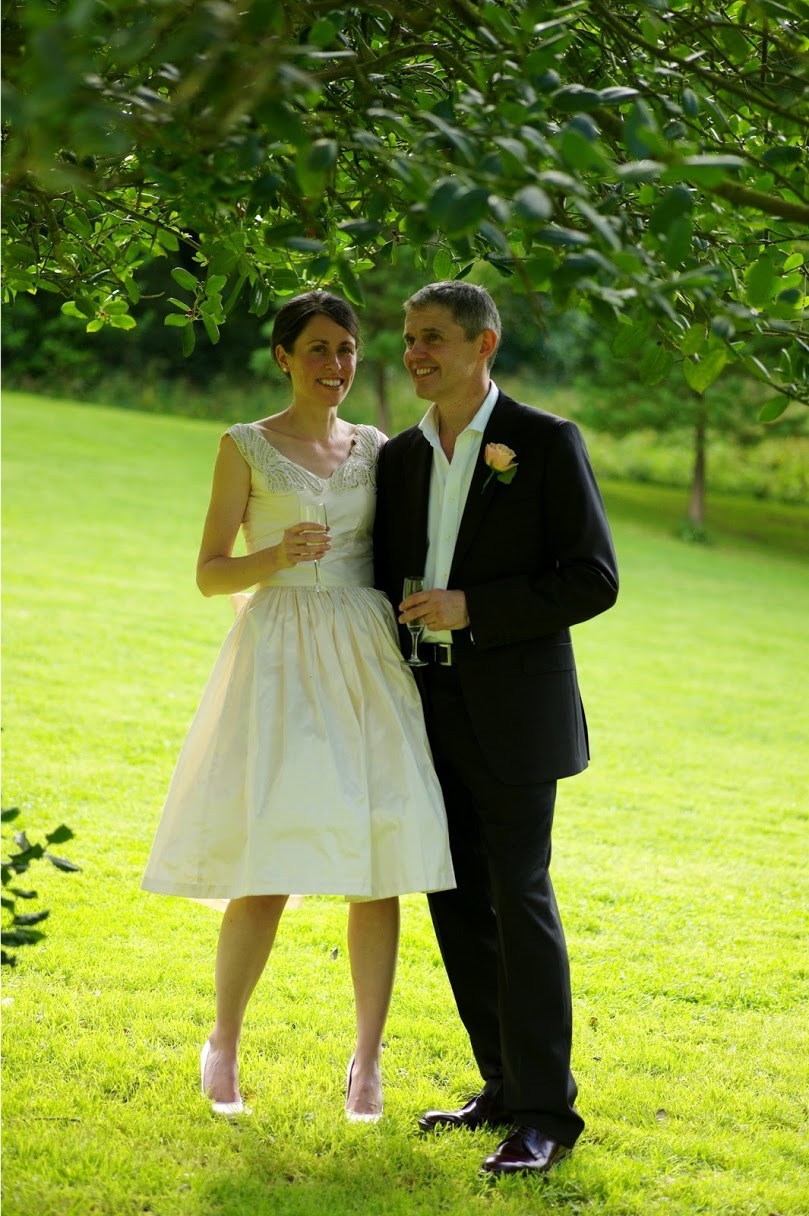 "Myself and my wife were recommended Laura's dress-making business by a friend, to say the service didn't disappoint is an understatement!
On our first meeting Laura was friendly and understood both dress briefs straight away, she came prepared with thoughts and her sketchbook and we went away feeling excited that someone understood exactly what we wanted and couldn't wait to see what Laura's thoughts were.
We had regular contact throughout the dress-making process, from being updated about the material to having fittings and making amendments...Laura was constantly on hand for any thoughts we both had.
Our dresses became the main attraction on our big day and everyone commented how stunning, how well made and how apt they were for both of our personalities...so much so that our wedding pictures have been used in the US at a wedding convention....the dress captured eyes overseas!!
Laura is a talented and dynamic designer and we can't recommend her enough. She made our day truly spectacular."
KRISTEN W-P
"Laura made me such a beautiful wedding dress for me. I had quite a lot of guests and before asking her to make it I was quite anxious about the whole process. Laura listened to what I wanted, she really put me at ease and created the perfect dress to ensure I was confident and relaxed when the day arrived.
Thankyou so much!"
CLARE KNIGHT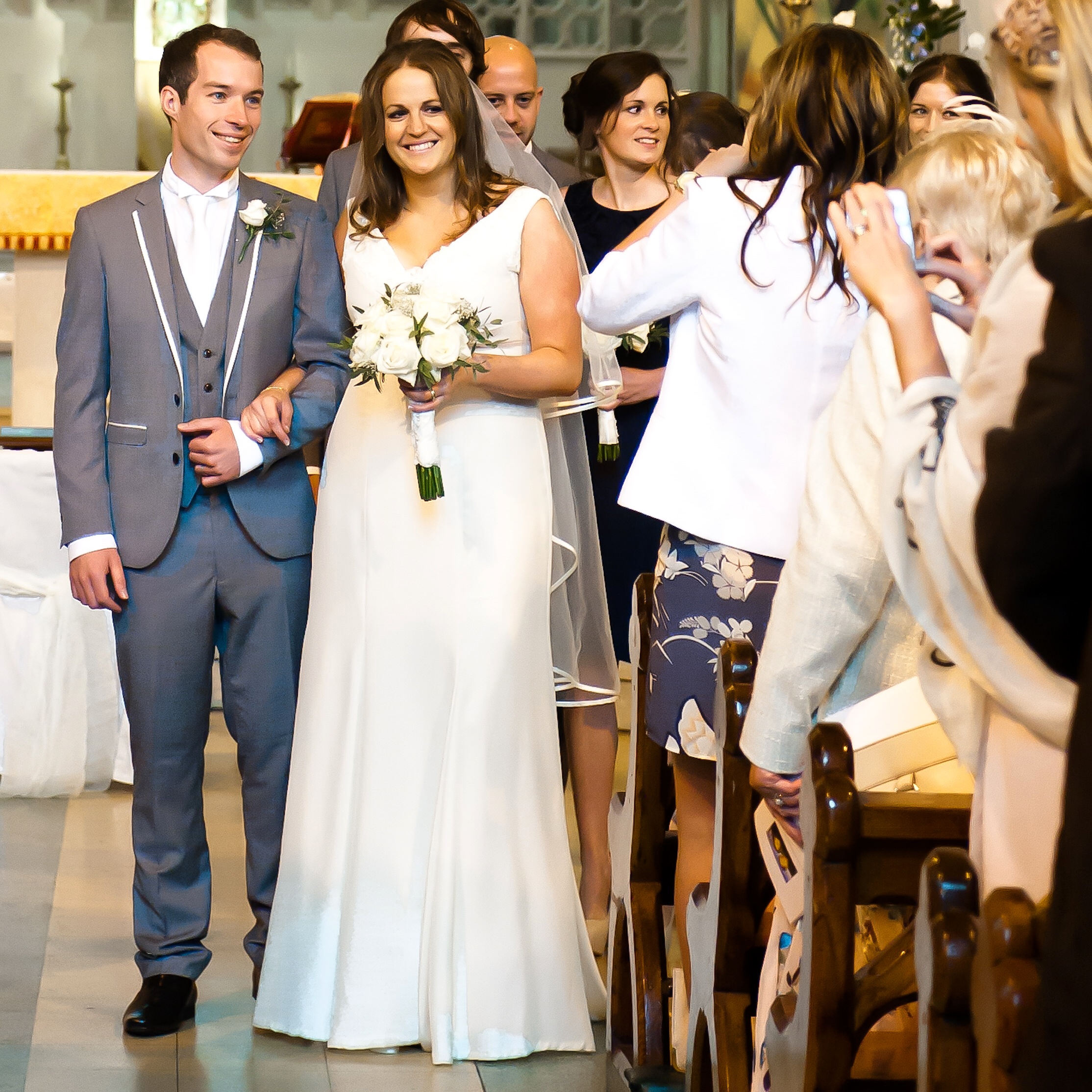 " Laura, my dress was/is beautiful. I loved it and have worn it on several other occasions. You did such a smashing job!
I often thought that my dress was the true ' Indian 60's shift dress' and it did me proud! A mix of cultures and the things I love.
From the pictures of the day I hope you can get a sense of the beauty of your dress. It was and still is a most beautiful thing."
SANDHYA SHARMA